At Lakeside Apartments, we understand that moving can be a stressful situation and we want to make it easy for you. Below we have provided important moving information that will help you. Please feel free to call us for assistance.
Don't forget, you'll want to place you calls early to ensure all services are available by your move-in date!
► New Residents' Guide to Charlottesville and Albemarle County (pdf)
Electric Company
Dominion Virginia Power
(888) 667-3000
www.dom.com
Cellular Providers
AT&T – Wireless
(434) 242-8900
1252 Emmett Street, Charlottesville, VA 22903
Sprint
(434) 973-6332
1650 Rio Rd E # E Charlottesville, VA 22901
Verizon Wireless
(434) 973-5022
874 Rio Road East, Charlottesville, Va 22901
Storage Facilities
Pantops Self-Storage
2345 Hunter's Way #1, Charlottesville, Virginia 22911
(434) 296-7200
www.primestoragegroup.com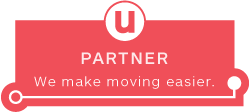 Disclaimer: Lakeside is not directly affiliated with the suggested companies nor is Lakeside liable for any dissatisfaction associated with the use of these companies.